Catalogue #: FoN-003

Style: Mural

Sized, priced and produced on a project-specific basis. Custom colours, sizes and scales are available.
Colourways:
01. Green

Review material options
Order sample or purchase

Description
Caverna: cavern, cave, hollow, cavity, vault
It's the green wall that requires no water. Crisp lines, soft shadows and color transitions that create a natural effect which becomes more abstract the closer you get, and more realistic as you move away. Inspired by biophilic design, "Caverna" brings the tangible benefits of nature into an indoor space. And you never see the same pattern twice, just like nature itself.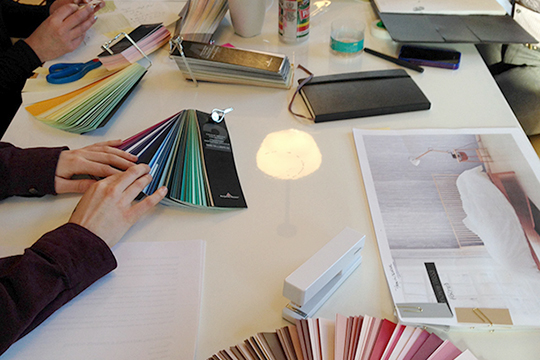 Ideation to installation.
We're proud to share the stories of our past work. But what really gets us excited is your vision for your next big project. Our team of creative professionals will help you make desirable spaces that captivate and inspire.
Work with us