Catalogue #: NM-023.01

Style: Repeating Mural

Sized, priced and produced on a project-specific basis. Custom colours, sizes and scales are available.
Colourways:
01. Silver/Copper/Rust
02. Cobalt/Silver/Copper

Review material options
Order sample or purchase
Description
This wallpaper image of oxidized silver evokes William Blake and outer space and stars: the cosmos.

Cosmology began as a series of experiments by surface designer Robert Sangster. The process, which he developed, involves adhering silver leaf to glass and applying various agents to accelerate oxidization. Despite best laid plans, a chemical reaction takes over and each piece develops in a unique way.

The original artwork is intentionally small but for the collaboration with Rollout, the piece was scanned at high resolution and digitally scaling it up reveals minute details, such as traces of the artist's finger prints at macro size, opening the work up to a completely different interpretation. The design is not complete until it is resized to fit the wall. It is set up for on-demand printing at any size, in either mural style or endless repeats, and can be colourized to fit any space.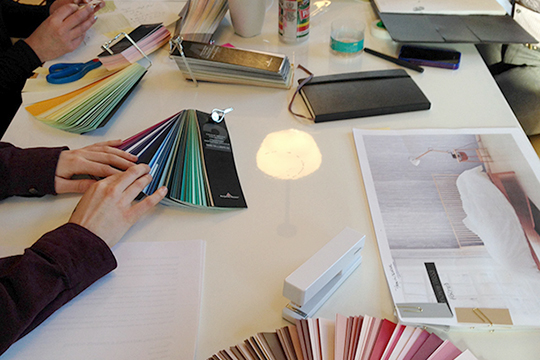 Ideation to installation.
We're proud to share the stories of our past work. But what really gets us excited is your vision for your next big project. Our team of creative professionals will help you make desirable spaces that captivate and inspire.
Work with us