Catalogue #: AS-230

Style: Repeating Mural

Sized, priced and produced on a project-specific basis. Custom colours, sizes and scales are available.
Colourways:
01. Original

Review material options
Order sample or purchase

Description:
Coolab principal Clayton Budd's collaboration with Rollout has produced a distinctive collection of unique designs where organic beauty fuses with techno-glitch to create subtle and unexpected surprises.

Says Clayton: "Natural and arboreal environments transport me to a place of warmth and serenity, and I wanted a pattern that could evoke the same response. I love the way happy plants grow. They creep upward and outward, wrapping themselves around anything handy, pushing blithely into whatever space will have them. This design celebrates the lushness of leafy overgrowth, where the geometric order of urban space is playfully reclaimed by the self-assured spirit of a succulent rainforest."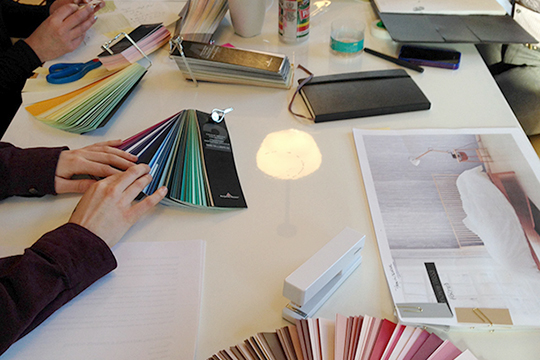 Ideation to installation.
We're proud to share the stories of our past work. But what really gets us excited is your vision for your next big project. Our team of creative professionals will help you make desirable spaces that captivate and inspire.
Work with us