Catalogue #: AS-200

Style: Repeating Pattern

Sized, priced and produced on a project-specific basis. Custom colours, sizes and scales are available.
Colourways:
01. Black & White

Review material options
Order sample or purchase

Description:
Streamers - Stripes, by Netherlands-based print artist and designer, Eugène van Veldhoven, is a wallpaper pattern based on a photograph of cut, curled and folded strips of paper arranged in a pattern and optimized digitally for colour, form and contour. Resembling a charcoal drawing, this attractive and subtle design contrasts lively shapes with muted and nuanced shades that invite further exploration, encouraging viewers to take a second look from another angle. When installed as a repeated image, Streamers - Stripes creates a striped pattern.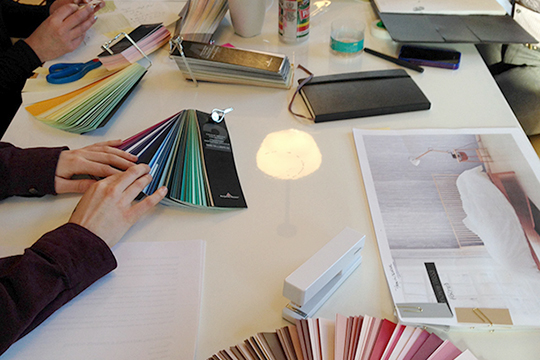 Ideation to installation.
We're proud to share the stories of our past work. But what really gets us excited is your vision for your next big project. Our team of creative professionals will help you make desirable spaces that captivate and inspire.
Work with us