Catalogue #: FoN-001

Style: Mural

Sized, priced and produced on a project-specific basis. Custom colours, sizes and scales are available.
Colourways:
01. Original

Review material options
Order sample or purchase

Description:
Undo: rise in waves
Moving water, set in stone. Humans love water features; it's in our most basic programming. With "Undo," a wallcovering becomes its own stationary water accent: dynamic yet calming, gripping yet peaceful. Made with the latest 3D technology, "Undo" has unprecedented detail and an endless, non-repeating pattern, so even when you're miles away from the ocean you can still get lost in its beauty.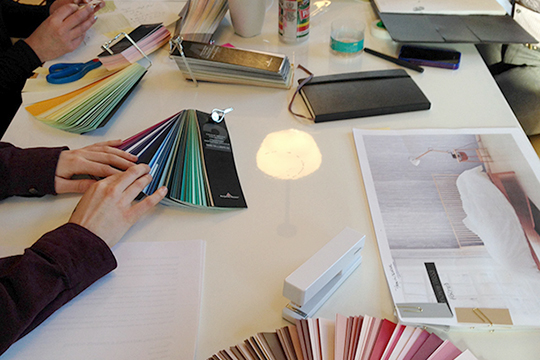 Ideation to installation.
We're proud to share the stories of our past work. But what really gets us excited is your vision for your next big project. Our team of creative professionals will help you make desirable spaces that captivate and inspire.
Work with us