Catalogue #: RT-006

Style: Repeating Pattern

Sized, priced and produced on a project-specific basis. Custom colours, sizes and scales are available.
Colourways:
01. Greyscale

Review material options
Order sample or purchase

Description:
"I've always been captivated by the beautiful organic patterns and textures inherent in the result of poured concrete… Traditionally used as a structural, sturdy and simple building material, when viewed through a macro lens, concrete reveals a vast array of textures and organic patterns.

'Concrete Diamonds' is a new take on the popular use of concrete in interiors. Mating various shots with a classic weave pattern I achieved a balance between organic texture and traditional pattern."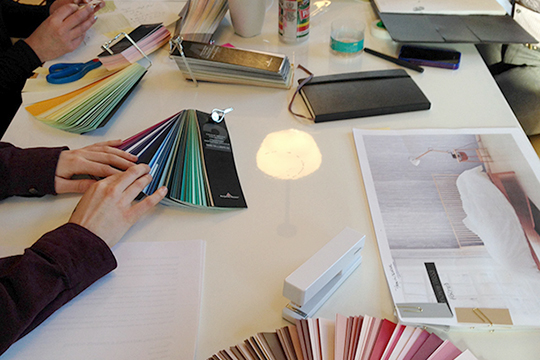 Ideation to installation.
We're proud to share the stories of our past work. But what really gets us excited is your vision for your next big project. Our team of creative professionals will help you make desirable spaces that captivate and inspire.
Work with us